Airflow tutorial 3: Set up airflow environment using Google Cloud Composer
We will learn how to set up airflow environment using Google Cloud Composer
Overview of Cloud Composer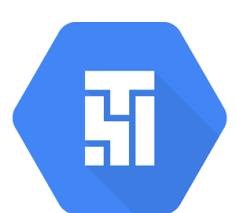 A fully managed Apache Airflow to make workflow creation and management easy, powerful, and consistent.
Cloud Composer helps you create Airflow environments quickly and easily, so you can focus on your workflows and not your infrastructure.
Hosting Airflow on-premise
Let's say you want to host Airflow on-premise. In another word, you host Airflow on your local server. There are a lot of problems with this approach:
You will need to spend a lot of time doing DevOps work: create a new server, manage Airflow installation, takes care of dependency management, package management, make sure your server always up and running, then you have to deal with scaling and security issues…
If you don't want to deal with all of those DevOps problem, and instead just want to focus on your workflow, then Google Cloud composer is a great solution for you.
Google Cloud Composer benefit
The nice thing about Google Cloud Composer is that you as a Data Engineer or Data Scientist don't have to spend that much time on DevOps.
You just focus on your workflows (writing code), and let Composer manage the infrastructure.
Of course you have to pay for the hosting service, but the cost is low compare to if you have to host a production airflow server on your own. This is an ideal solution if you are a startup in need of Airflow and you don't have a lot of DevOps folks in-house.

Key Cloud Composer features
Simplicity:

One-click to create a new Airflow environment
Client tooling including Google Cloud SDK, Google Developer Console
Easy and controlled access to the Airflow Web UI

Security:

Identity access management (IAM): manage credentials, permissions, and access policies.

Scalability:

Easy to scale with Google infrastructure.

Production monitoring:

Stackdriver logging and monitoring:

Provide logging and monitoring metrics, and alert when your workflow is not running.

Simplified DAG (workflow) management
Python package management

Comprehensive GCP integration:

Integrate with all of Google Cloud services: Big Data, Machine Learning…
Run jobs elsewhere: Other cloud provider, or on-premises.
Releases
Google Cloud composer is a new product from Google. With the latest push from Google, you can be sure that Apache Airflow is the current cutting edge technology in the software industry.
First beta release: May 1, 2018 (6 months ago)

Latest release: October 24, 2018

Support Python 3 and Airflow 1.10.0

Set up Google Cloud Composer environment
It's extremely easy to set up. If you have a Google Cloud account, it's really just a few clicks away.
Composer environment
You can create multiple environments within a project.
Each environment is a different kubernetes cluster with multiple nodes, so they are perfectly isolated from each other.

Create an environment
Choose how many nodes and disk size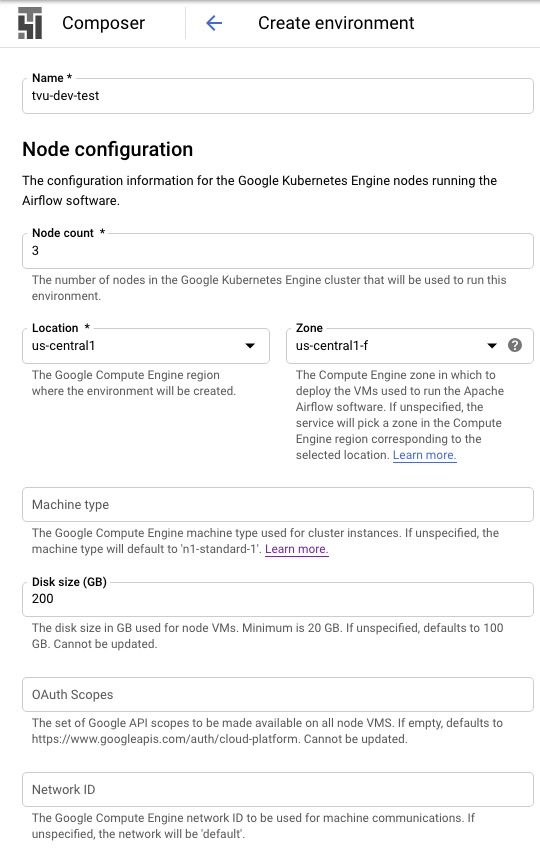 Choose Airflow and Python version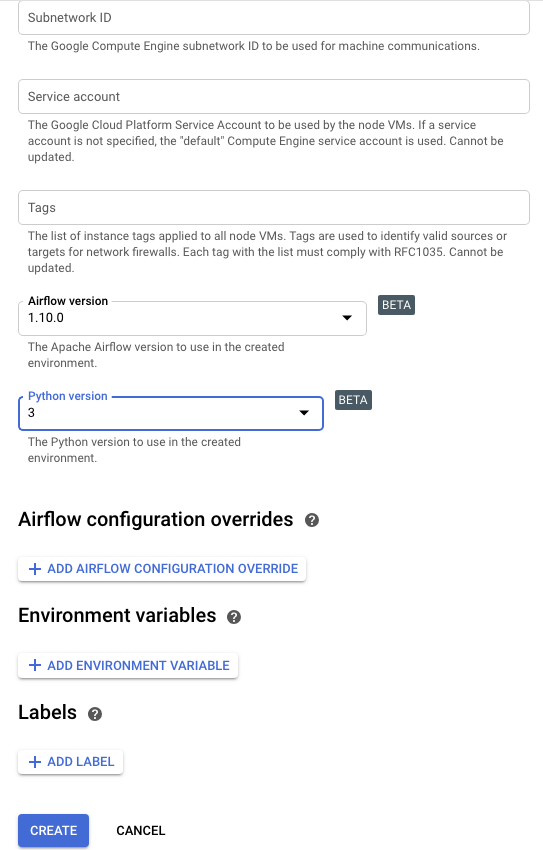 A complete Composer environment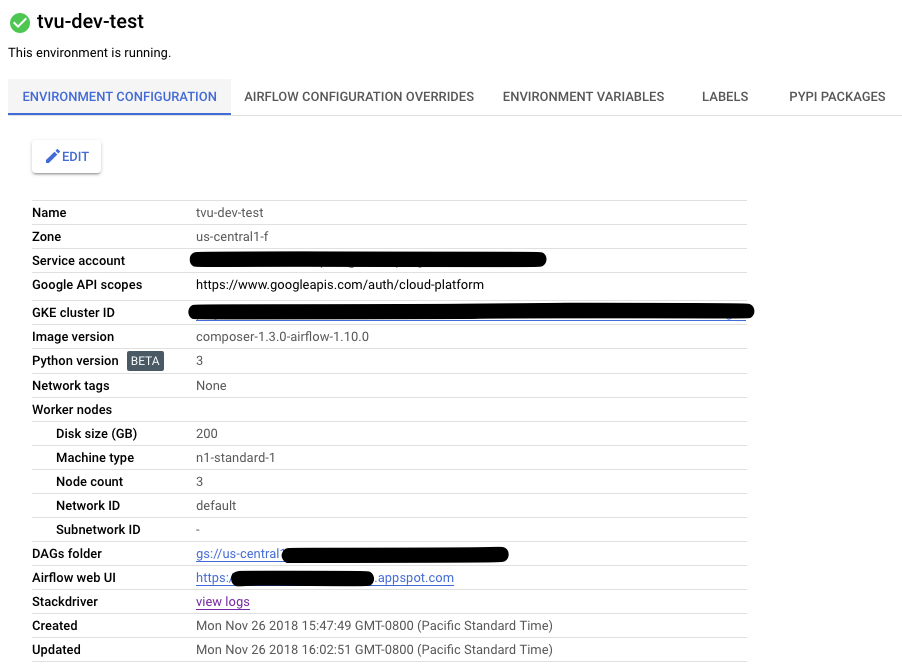 Installing Python dependencies
Installing a Python dependency from Python Package Index (PyPI)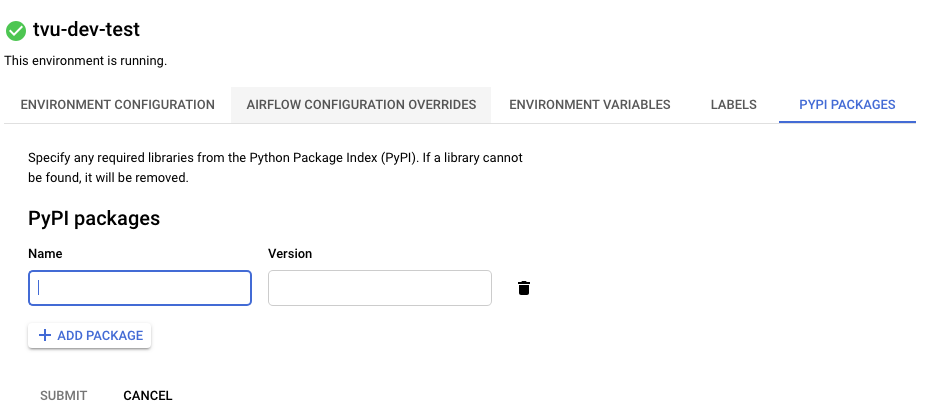 Deployment
Deployment is simple. Google Cloud Composer uses Cloud Storage to store Apache Airflow DAGs, so you can easily add, update, and delete a DAG from your environment.
Manual deployment:

You can drag-and-drop your Python .py file for the DAG to the Composer environment's dags folder in Cloud Storage to deploy new DAGs. Within seconds the DAG appears in the Airflow UI.
Using gcloud sdk command to deploy a new dag.

Auto deployment:

Your DAGs files are stored in a Git repository. You can set up a continuous integration pipeline to automatically deploy every time a merge request is done in the master branch.
More information